Multi-level marketing, or MLM, is a marketing strategy that relies on a large sales agent network. MLMs, sometimes confused with pyramid schemes, are totally legal because they have an actual product to sell. It's a $36 billion industry, with more than 20 million adults involved in the U.S. alone.
Independent sellers
MLM relies on independent representatives or sellers to market their products, which can be anything from makeup to Tupperware to fitness shakes. Sellers can make money in two ways: by selling products or recruiting others to sell them.
Recruiting is key.
Recruiting is an essential part of making MLM work. Sellers are told that they'll make money off of the success of their recruits. This puts pressure on the sales agents, rather than the company, to find new people to distribute the product.
Sales agents are required to purchase the company's products out of pocket with the hopes of selling them. Then, many sellers throw parties for their friends to gather recruits and make sales. In MLM, sellers take on the risk to turn a profit.
It's not a "normal" job.
People who work in MLM don't get a salary. They are categorized as vendors or contractors and are not guaranteed an income by their companies. According to recent studies by AARP, only 25% of MLM participants saw a profit. And the majority of MLM sellers (73%) said that they actually either lost money or barely broke even.
If you are considering working in multi-level marketing, it's important to research the company and your local market. Talk to people you know who work for an MLM company and ask about their experience. Making an informed decision now could save you time and money in the long run.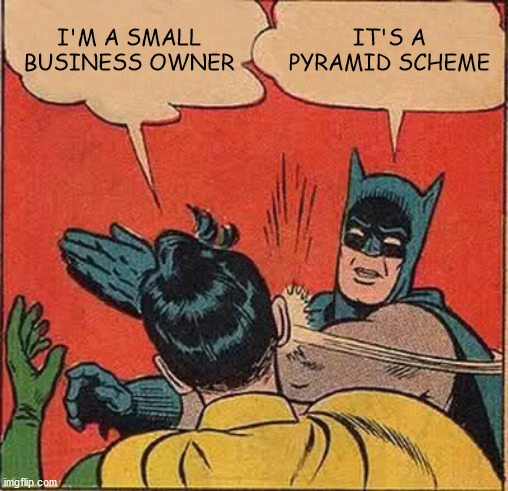 Do you have experience working in MLM? Let us know in the comments.